WHO'S WHO IN RESIDENTIAL REAL ESTATEWHO'S WHO IN RESIDENTIAL REAL ESTATE
Edna Mashaal founded Edna Mashaal Realty in 2002. The company, with its 10 full time sales agents, has expanded on its early success by recently moving to a new location in the heart of Great Neck. Edna Mashaal has been a broker for more than 20 years. Her training began when she moved to Great Neck with her family in 1974. For more than 30 years, Mashaal's involvement with the Town of Great Neck as a mother of four sons, wife and active member of the community, paved the way for a natural transition into the real estate brokerage business. Mashaal believes Long Island's residential real estate market still presents first time buyers with great opportunities. "Long Island's desirability has continued to increase demand for homes here, she said. "The improving economy has created stronger and more qualified buyers. Interest rates, while rising, are still historically relatively low." First time buyers should not make the mistake of waiting to purchase a home simply because prices have climbed," Mashaal noted. "We have prospective buyers who started looking two years ago, but by waiting for the market to settle down, have essentially priced themselves out of the market." Mashaal foresees the residential market remaining strong through spring and summer. "The demand for homes on Long Island has created a durable seller's market," she said. "Further, spring is always the best time to sell a house from the seller's standpoint. Of course, in every market one will find over-priced houses that will continue to sit, but homes that are priced right are selling quickly with multiple offers." While competing brokerage firms have been taken over by national brokerage firms, Mashaal said she has resisted numerous offers from such companies in order to continue to provide the personal, local expertise that only a privately owned and managed brokerage firm can provide. Prior to becoming a Realtor, Mashaal manufactured her own line of sportswear. She is on the board of the Lake Success Civic Association and the Golden First Bank in Great Neck. She is also a member of the National Association of Realtors and the Multiple Listing Service of Long Island, and the treasurer of the Babylonian Jewish Center Sisterhood.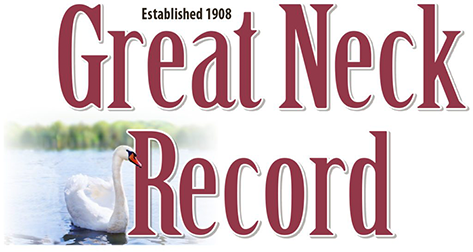 MAY 5, 2005MAY 5, 2005BUSINESS REVIEW: EDNA MASHAAL REALTY – Edna Mashaal, Owner/Broker
Total service In real estate has won the professionals at Edna Mashaal Realty the respect of home owners, business people and municipal officials throughout the area. Located in Great Neck at 38 Middle Neck Road, phone (516) 504-8884, their full-service staff of realtors doesn't deal merely in For-Sale signs – they deal in serving people. They are interested in representing you in the best possible manner to the maximum of their professional abilities. The professionals at Edna Mashaal Realty are altogether familiar with the details indispensable to the real estate business. They have developed an acute sense of values through their experience in buying and selling real estate properties. Both residential and commercial properties are listed, and they also have a good selection of investment properties. Market evaluation service as well as relocation service may also be of interest to you. Whatever transaction you seek, list with this outstanding agency. Experience, integrity and total service are all in your corner when you list with the "people-oriented" professionals at Edna Mashaal Realty. They will be glad to expertly counsel you for all your real estate needs. They are your full-time, full-service real estate specialists.
Great Neck Record | SportsGreat Neck Record | Sports
APRIL 1-9, 2005Excitement Building for Cancer Center for Kids 5k Family Fun Walk/Run
With the memories of the seemingly never-ending snow now fading, and with Spring embracing us, Winthrop University Hospital's Cancer Center for Kids Third Annual "5k Family Walk/Run," to be held on Sunday, May 2, is almost at hand. Thanks to the selfless support of corporate sponsors, merchants and participants, this year's Walk/Run, is promising to be the most varied and exciting one yet! "The outpouring of support from businesses and individuals in our community and surrounding towns has been overwhelming," says co-Chair Lore Kent. The generosity of the corporate sponsors --- a wonderful mix of past supporters and new contributors --- should not go unrecognized...
...Long-standing Great Neck realtor Edna Mashaal started her own realty company, Edna Mashaal Realty, two years ago, after successfully having serving the community for 18 years. Edna chose to become one of the event's most generous co-sponsors as a means of thanking the community, and, of course, to support the Cancer Center kids.
$798,000
3 Bed

3 Bath
2 Walnut Place
Great Neck, NY
$1,088,000
3 Bed

3 Bath
39 Kings Point Road
Great Neck, NY
$7,888,000
5 Bed

7 Bath
90 Greenleaf Hill
Great Neck, NY
$998,000
3 Bed

3 Bath
13 Nassau Road
Great Neck, NY
$1,698,888
4 Bed

3 Bath
18 Locust Drive
Great Neck, NY